Why Buy American Heritage Leather?
Posted by JW on 21st Oct 2021
Why Should I Buy American Heritage Custom Leather Furniture?
American Heritage Custom leather also known as A.H. leather furniture is well known for some of the finest
built leather furniture today.
This product built under this label made exclusively for LeatherShoppes.com
What you will find, is a Feature Benefit story unlike most other products made today. Adhering to time tested
production techniques including Appalachian hardwood frames, which are corner blocked, screwed and
glued, Double cone coil spring construction, with a true 8-way hand tied suspension and fully padded frames.
Steel banded underneath and your choice of cushions, stitching, and other seating/ detail options. All of this,
provides durability and beauty for many years to come. Over 200 luxurious top and full top grain leathers
available in every color under the sun, including coordinated Tooled patterns.
Other brands that are comparable, and built in the USA with similar specifications: include Hancock
and Moore, who may be their biggest competitor in quality, and Classic Leather. Others like Bradington-
Young would be a 2nd tier, but still very well made.
---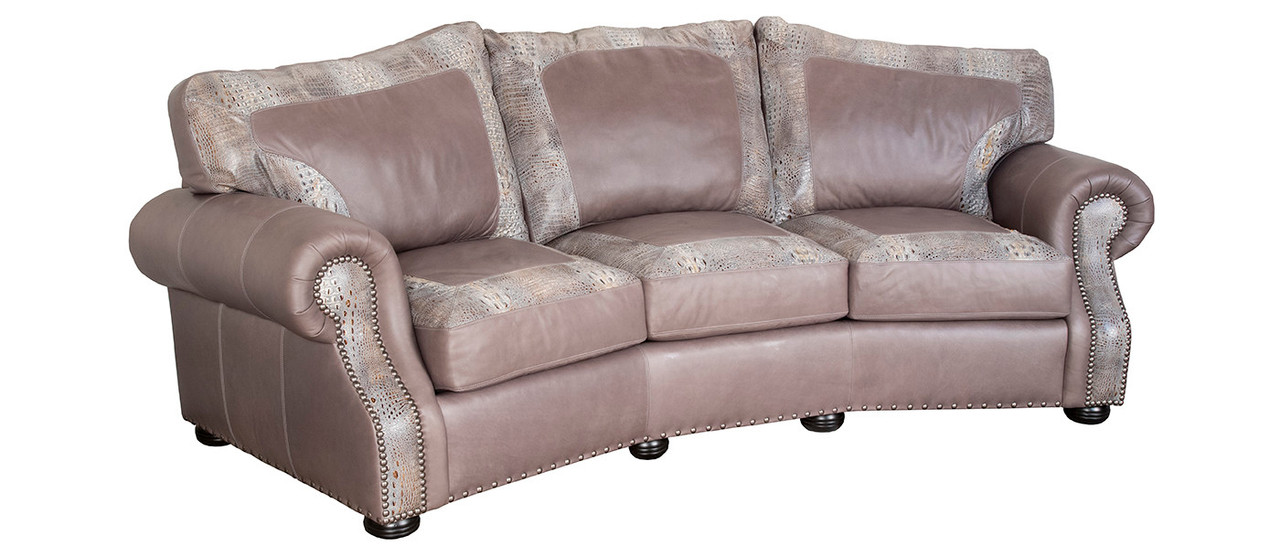 A.H. Emerson Angle Sofa
---
Known for leaders in quality and longevity, the product offerings have expanded to Luxury Motion seating
with Power head and Power seat features. Sofa, Loveseat and Recliner chairs to match. Industry leading 4th
generation of "Zero Wall" reclining seating that requires zero inches from the wall to fully recline.
Raymond Power Seat/Head Sofa is a popular model that is comfortable with choice of two back options, stitch detail,
cushion options and more.
Benefits of this this feature allows placement of the furniture against the wall and still be able to recline fully without
touching or float in the room with exceptional clean detailing in the back, revealing a
stationary sofa but also reclines!
Raymond Sofa Recliner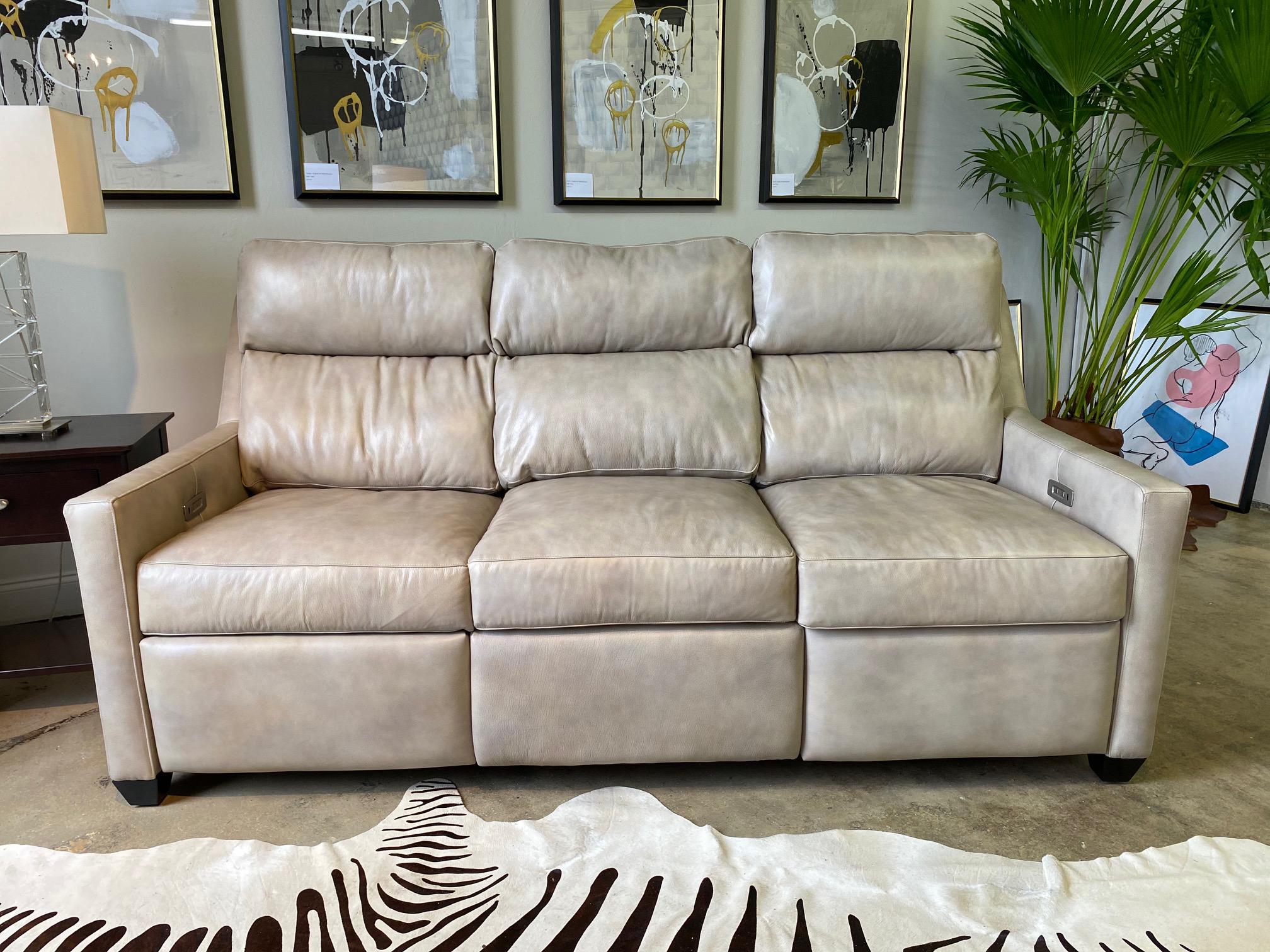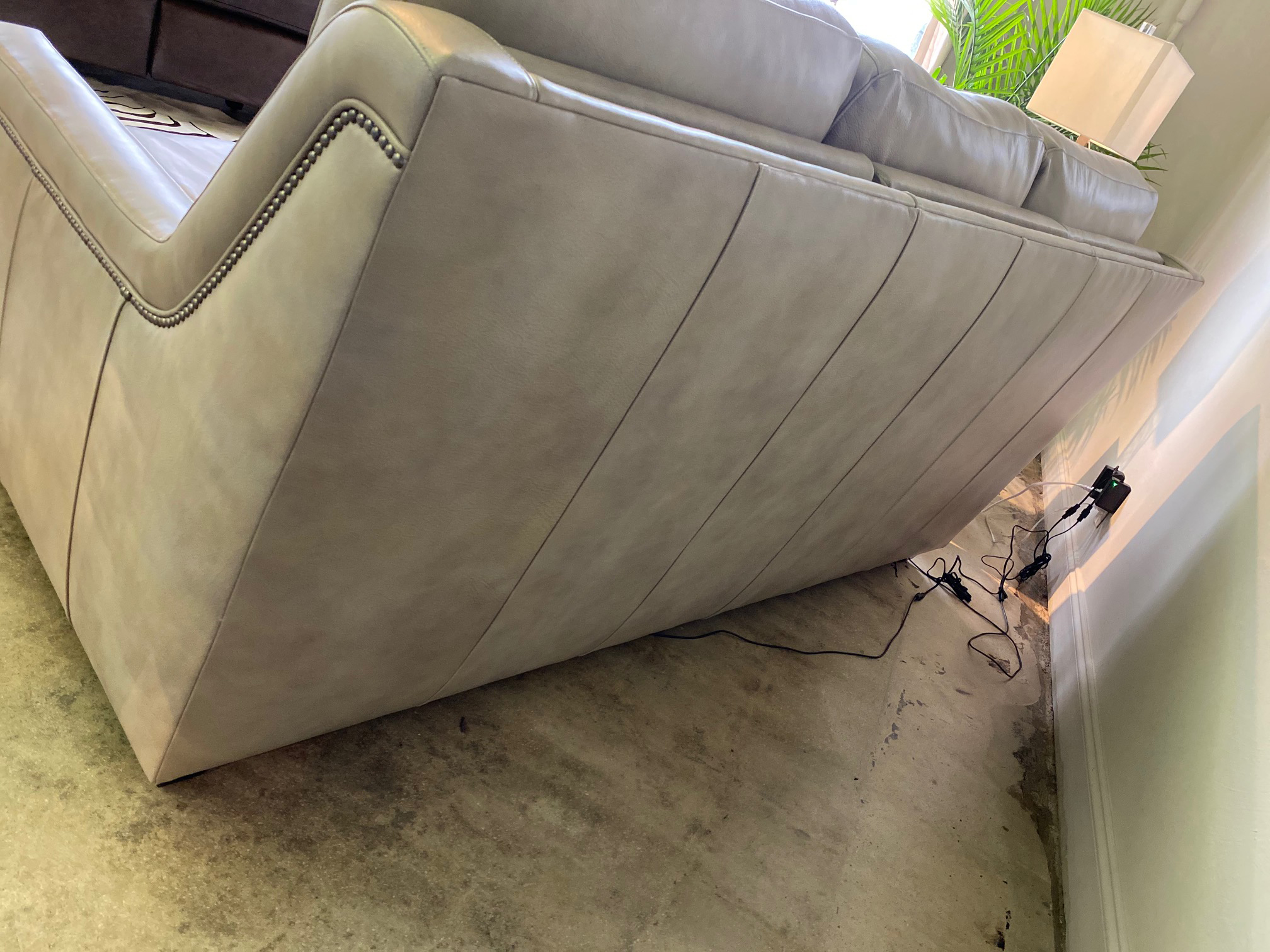 Back View
---
The Best Quality is American Made
Leathers are more than plentiful, more than 200 colors with the latest trends in colorways and we only offer
top grain and full top grain leathers on our products. You will never find split leather or other inferior man
made upholstery.
If you are looking for one of the finest built American Made Leather Furniture choices, American Heritage
Custom Leather is that brand at one of the most competitive price points. Being a smaller and nimble factory,
allows us to offer customization un-paralleled in the retail furniture industry If you find anything we make on
the site, it can be built custom sized to your specifications at a reasonable flat fee.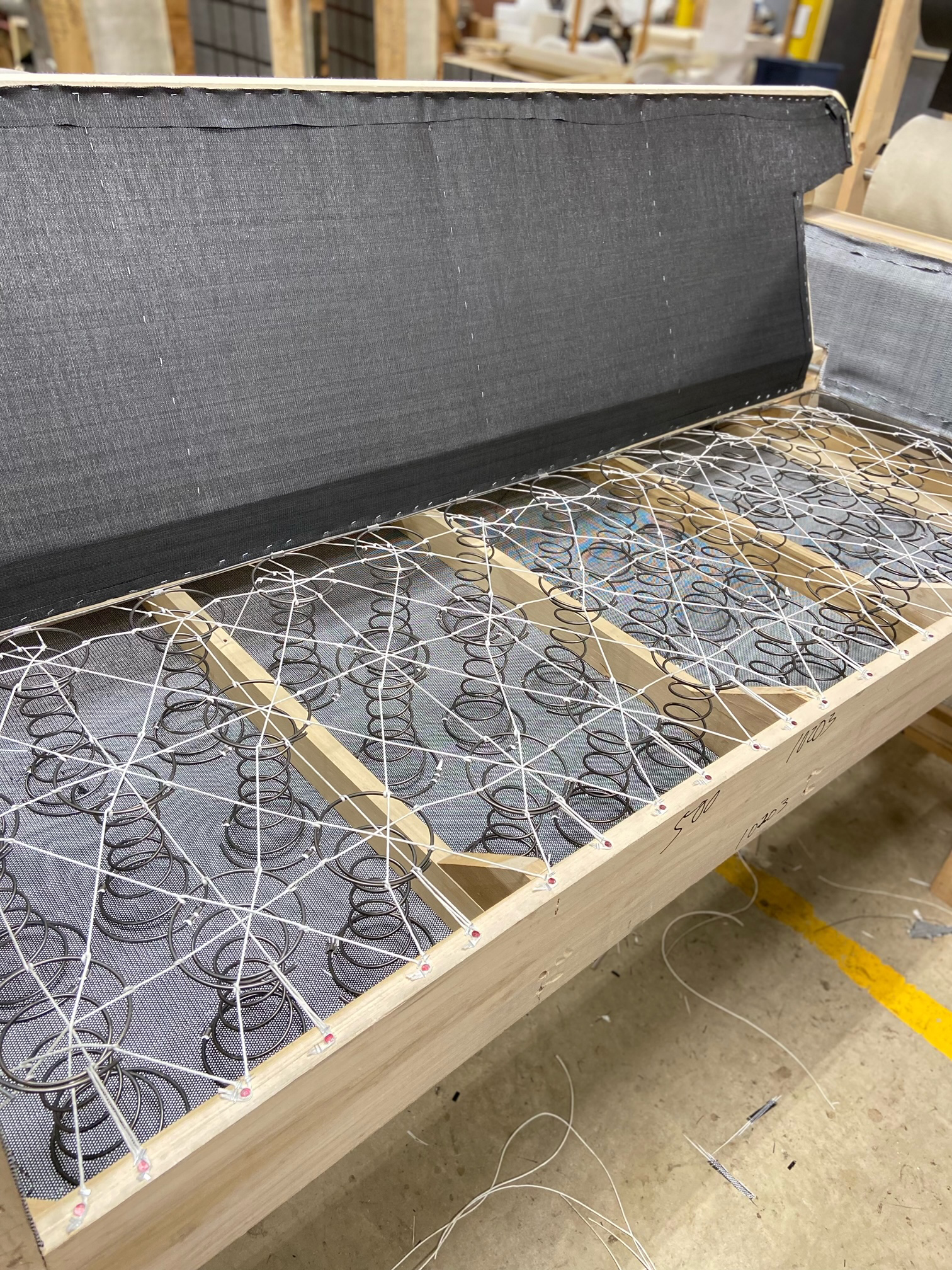 Spring up of 8 way hand tied sofa
What is on the "Inside" is what really counts for American Heritage Leather Seating. Time tested 8-way
hand tied suspension and Solid Hardwood frames, no particle board or plywood is used for framing.
Insides of an American Heritage Leather Product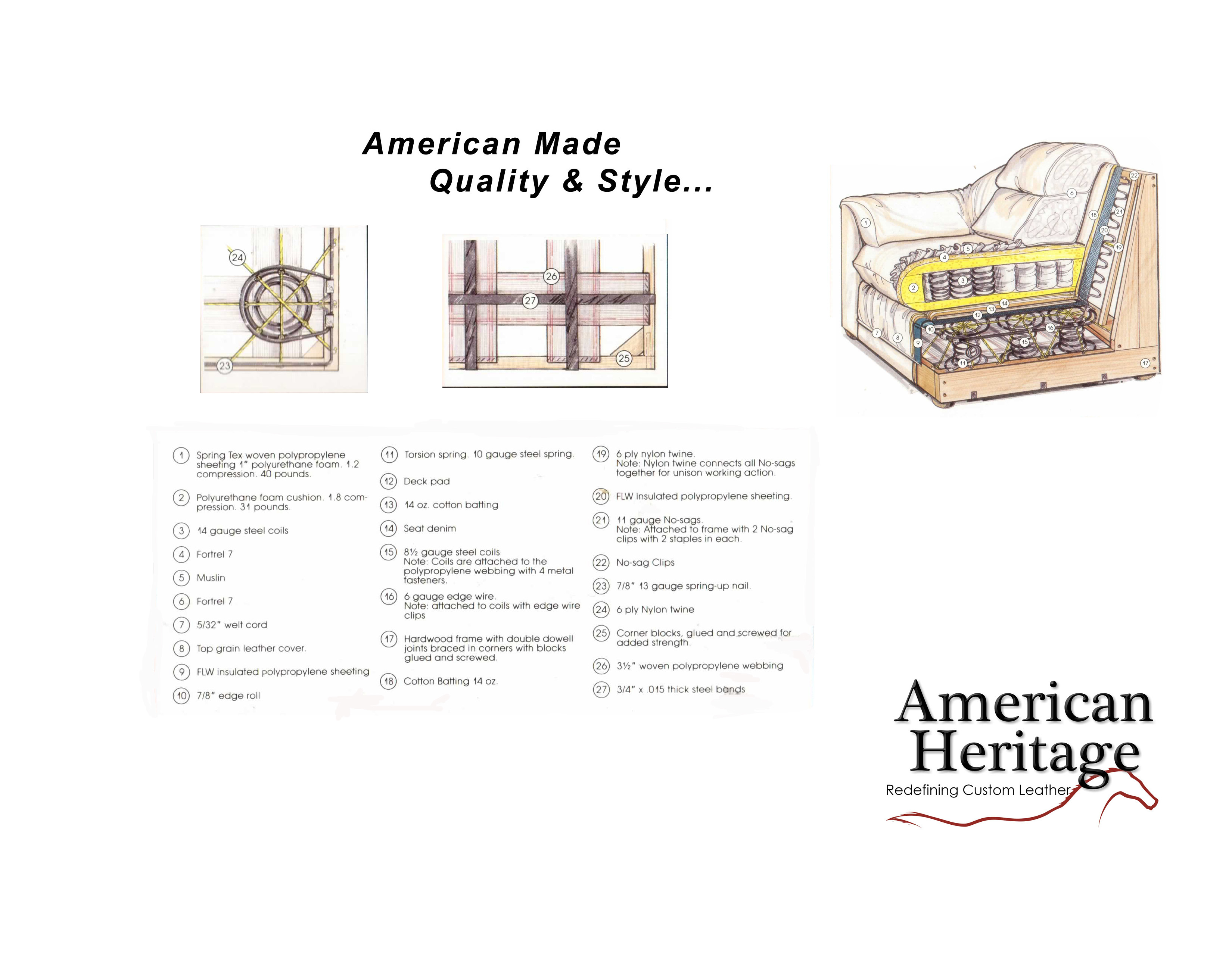 ---
Seat Cushion Options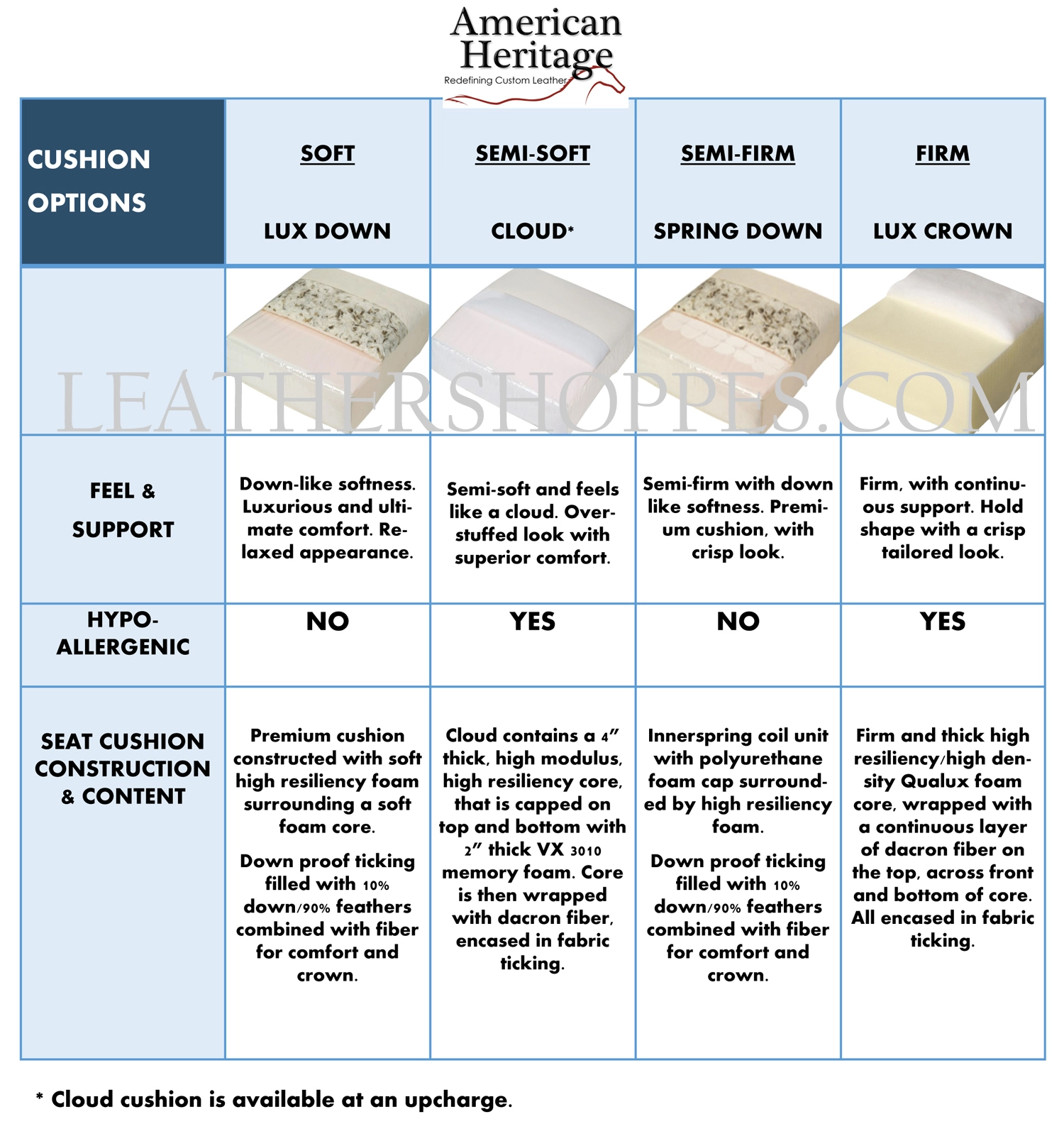 ---
Back Pillow Options

---
Why Settle?
Here is another great look , sophisticated, and has an impeccable design for detail and shape.
Gunnison Sectional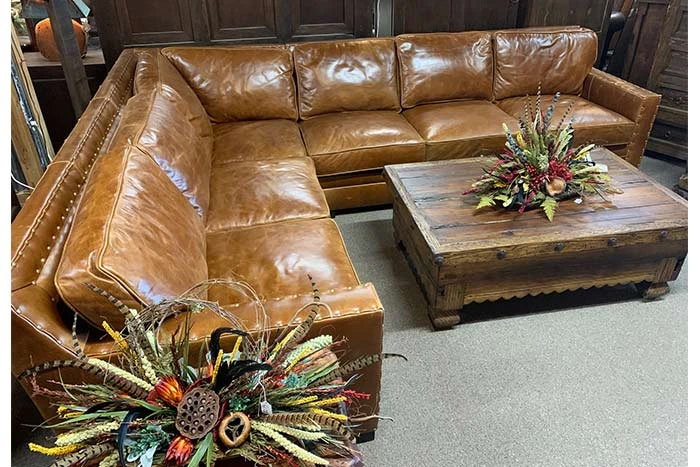 ---
Leather Shoppes and American Heritage Custom Leather offer the same products with attention to detail
100's of color options and choices for stitching, cushioning and other customizing not found on other brands.
You do not have to settle for overpriced priced leather furniture and limited customization.
We offer all the choices and styles with something you can buy one time and enjoy for years. If you have
special requirements as to size or depth, we can build it " To The Inch" so the possibilities are endless.
We ship nationwide for free, have options for in home delivery and setup and if you would like to
finance your purchase over time, not a problem.
Chatsworth Sofa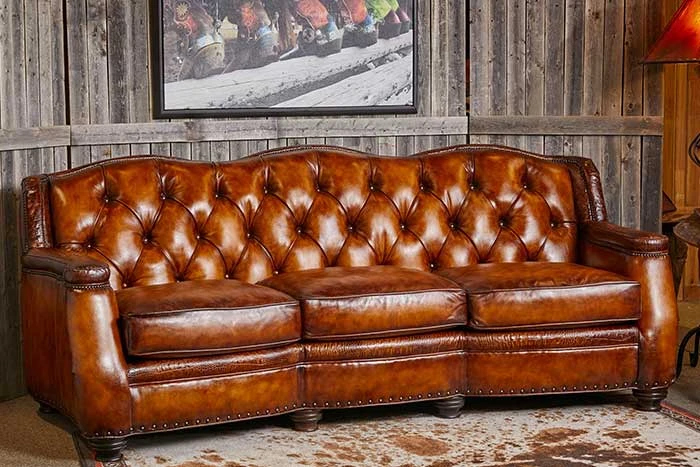 Custom Burnishing by Hand (above) is available in several
colorways . This unique process involves using some of the finest aniline hides then upholstering
the furniture and applying the color by hand over as many as 12 steps. This Aging process is designed to
highlight and enhance the natural characteristics of the 100% top grain leather. Each piece is unique in color
and shading.
Maestro-Toro Hand Antiquing and Burnishing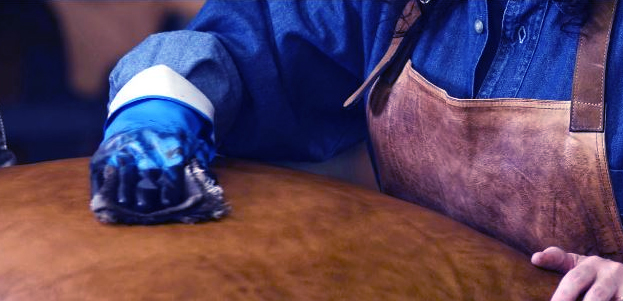 ---
Making your customized lifestyle choice is easy , we have organized them all by color and price. It feels good
to know you're buying furniture that's made right, and at home. Buying American Made and with a
comprehensive product warranty protects every purchase. Each product reflects high standards for materials,
artisanship and product safety. Choosing us minimizes the environmental impact of overseas importing
We have been doing this and more since 1988 and would love to build one for you.